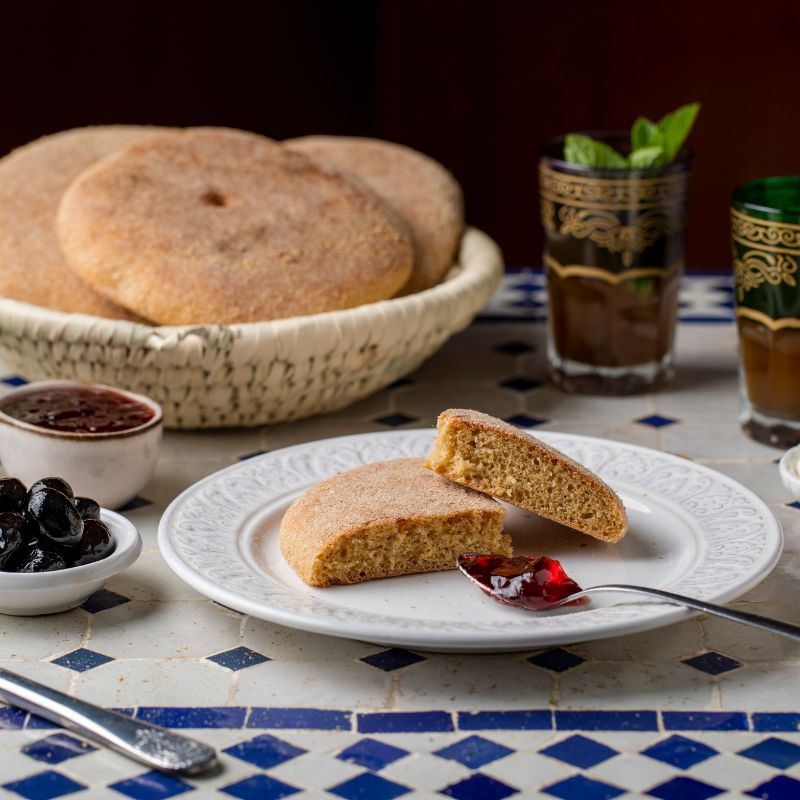 ABOUT THE RECIPE

Bread is readily available in stores throughout Morocco, however, many families still choose to make it fresh at home every day and send it to the local oven, called "ferran", for that authentic wood oven bake, which is simply unparalleled.
Making Moroccan bread at home is more of a patience game than a baking challenge. All you need is flour, water and yeast, but the Moroccan technique for kneading and shaping the bread is what makes all the difference!
Special tools / ingredients: All ingredients are easily available in supermarkets or online stores.
You can also find all the essentials of Moroccan cuisine in the Flavors of Morocco Amazon store.
You do not need special tools or dishes to prepare this recipe.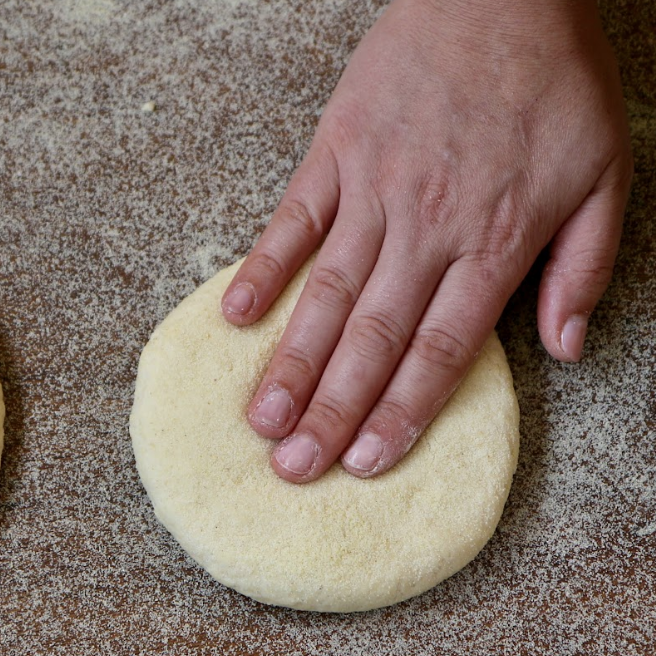 ABOUT THE COURSE

> DIFFICULTY LEVEL: Medium
> COURSE:
- Moroccan bread (Khobz) detailed video tutorial
- A PDF document with exact measurements and detailed steps of the recipe

> LANGUAGE:
- The course in the video is provided with English voice over and subtitles as well as Original Audio in Moroccan dialect with English subtitles
- Bonus videos are provided with English voice over and subtitles
- PDF documents are in English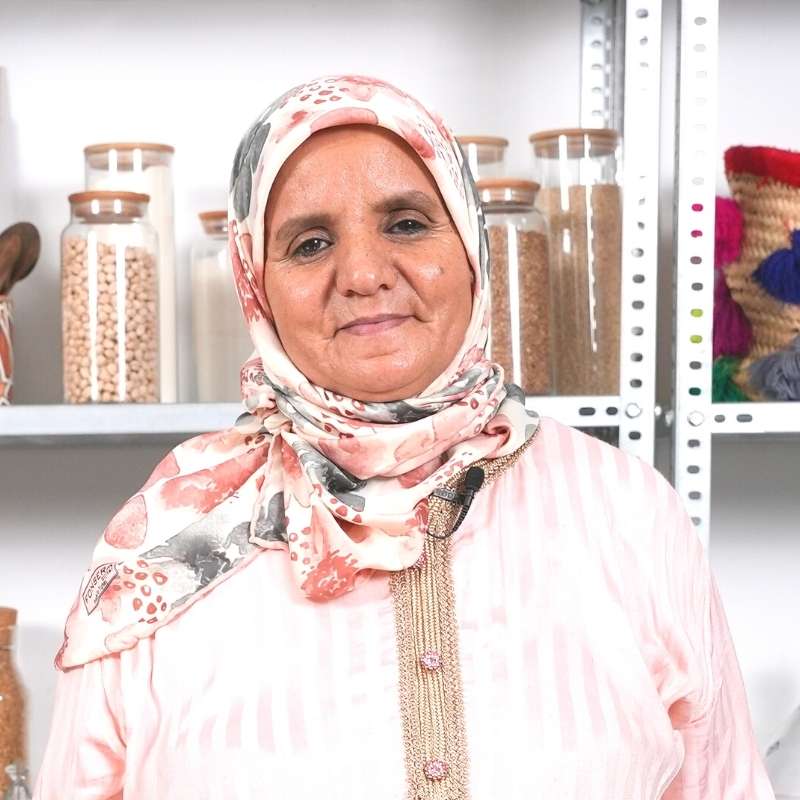 ABOUT THE CHEF

Dada (Chef) Saida is a professional Moroccan chef with over four decades of experience under her belt. She is a master cook who learned how to make authentic Moroccan dishes from her mother and her grandmother.
She has worked as a personal chef and caterer for most of her adult life, specializing in celebration dishes from her native Marrakesh region where she has lived for her entire life.